HSBC can stop the State Bank of India from funding the Adani Carmichael coal mine.
But will it?
If built, the Adani Group's Carmichael coal mine in Australia's Galilee Basin will open up billions of tonnes of thermal coal that once burnt will release millions of tonnes of carbon emissions annually, wrecking our hopes to avoid the worst of climate change.
After ten years of community opposition, 90 banks, insurers and contractors have publicly ruled out supporting the Adani mine, making it difficult for the mine to be built. Until now, Adani has failed to find a single bank prepared to loan money to the Carmichael project. But in November, media reports surfaced that the State Bank of India (SBI) is considering a loan of about $1 billion Australian dollars to the Carmichael mine, giving the struggling project a much-needed lifeline.
HSBC, the UK-based global bank, has SBI on its list of clients. In the past HSBC have led 'green bond' sales for SBI, boosting the bank's environmentally-friendly image. This is the same SBI that could be about to provide a much-needed loan to one of the biggest new and expansionary thermal coal mines on the planet.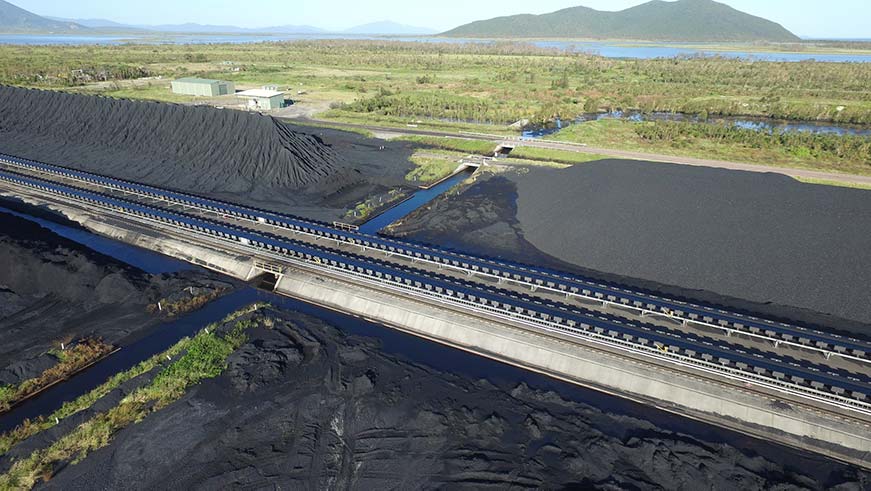 Adani's Abbot Point coal port near the Great Barrier Reef.
Credit: Dean Sewell
It's not just SBI's reputation on the line – it's HSBC's and the credibility of green bonds too. HSBC are proud of providing 'green bonds' and have won many token awards for being a 'sustainable' bank. However, the millions it has helped SBI raise makes it easier for SBI to sink other capital into devastating thermal coal projects like Carmichael. Expert economic analysts have called out HSBC for saying one thing but doing another; selling its green bonds initiative while remaining silent as their client SBI considers a massive loan to Adani's climate wrecking project. Any climate benefit from the green bonds would be overwhelmed by the damage done by the Adani mega-mine.
If SBI loans to Carmichael then it makes a complete joke of its commitment to sustainability and thereby its green bonds program that HSBC has led. HSBC cannot stand by and allow this to happen. Its credibility in the growing sustainable finance world is at stake.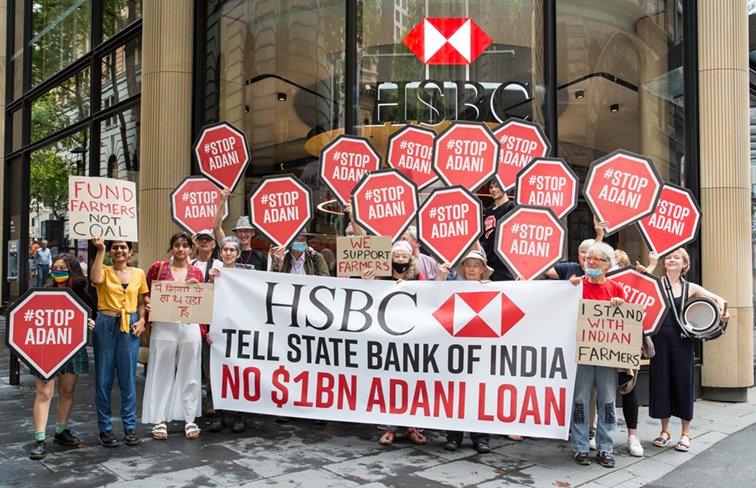 Protesters gather outside the HSBC office in Sydney. Credit: Stop Adani