Barclays are Europe's number one financiers of the climate crisis.
Image credit: © Chris J Ratcliffe
Barclays wants you to think it's responsible and climate-friendly.
But research from the influential Banking On Climate Chaos report shows that since 2015 (the year the Paris climate agreement was signed) and up to the end of 2021, Barclays has financed around US $167 billion in fossil fuels, making the bank the biggest financier of fossil fuels in Europe and the seventh-largest in the world.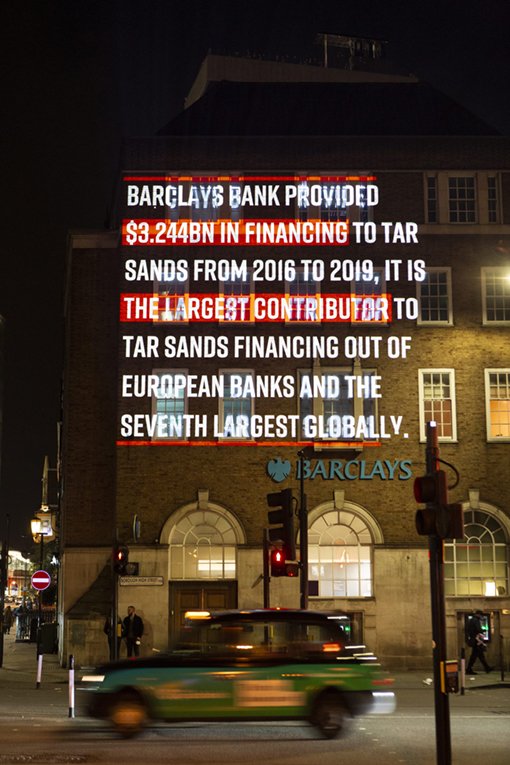 A worldwide trail of destruction
Barclays is an eager funder of some of the most polluting companies in the world. Since 2015, it has provided $2 billion for oil and gas drilling in the Arctic, one of the world's most sensitive habitats. It is the seventh-largest global funder of tar sands and the biggest in Europe.
In the same time period it provided $29 billion for fracking, a process so environmentally destructive it is banned in the UK-headquartered bank's home country.
Customers want change
A poll conducted by ICM Unlimited for Market Forces published in January 2021 shows that 79% of Barclays customers were unaware that the bank funds fossil fuels (only around 1 in 5 customers were aware). Two-thirds believe that the bank should be expected to avoid investing in fossil fuels.
Presented with the information that Barclays is a major fossil fuel funder, a third say they would consider changing banks, with 1 in 10 reporting they would be 'very likely' to switch, which translates to around 2 million Barclays customers in the UK. Barclays can't continue to hide its massive support for the fossil fuel industry from its customers.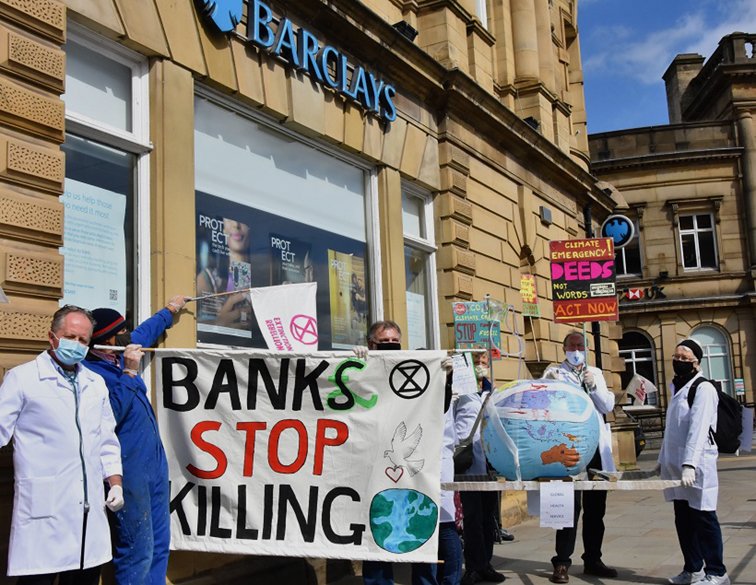 Protesters at the Barclays office in Rochdale. Image credit: Extinction Rebellion