Three globally-significant UK banks – Barclays, HSBC and Standard Chartered – spout endless platitudes about climate change action.
But every week, these banks continue to finance fossil fuel companies and projects that are destroying the world's hopes of meeting climate targets.
Barclays

100%

100%

HSBC

95%

95%

Standard Chartered

77%

77%






The International Energy Agency has said development of new oil and gas fields must stop, and no new coal-fired power stations or mines can be built. It also showed how all fossil fuels need to be rapidly phased out.
So every time these banks finance fossil fuels, they are showing their warm words mean nothing.
We tracked the these three banks' financing of fossil fuels in the rul up to the COP26 summit in Glasgow at the end of 2021. Here's how the banks fared!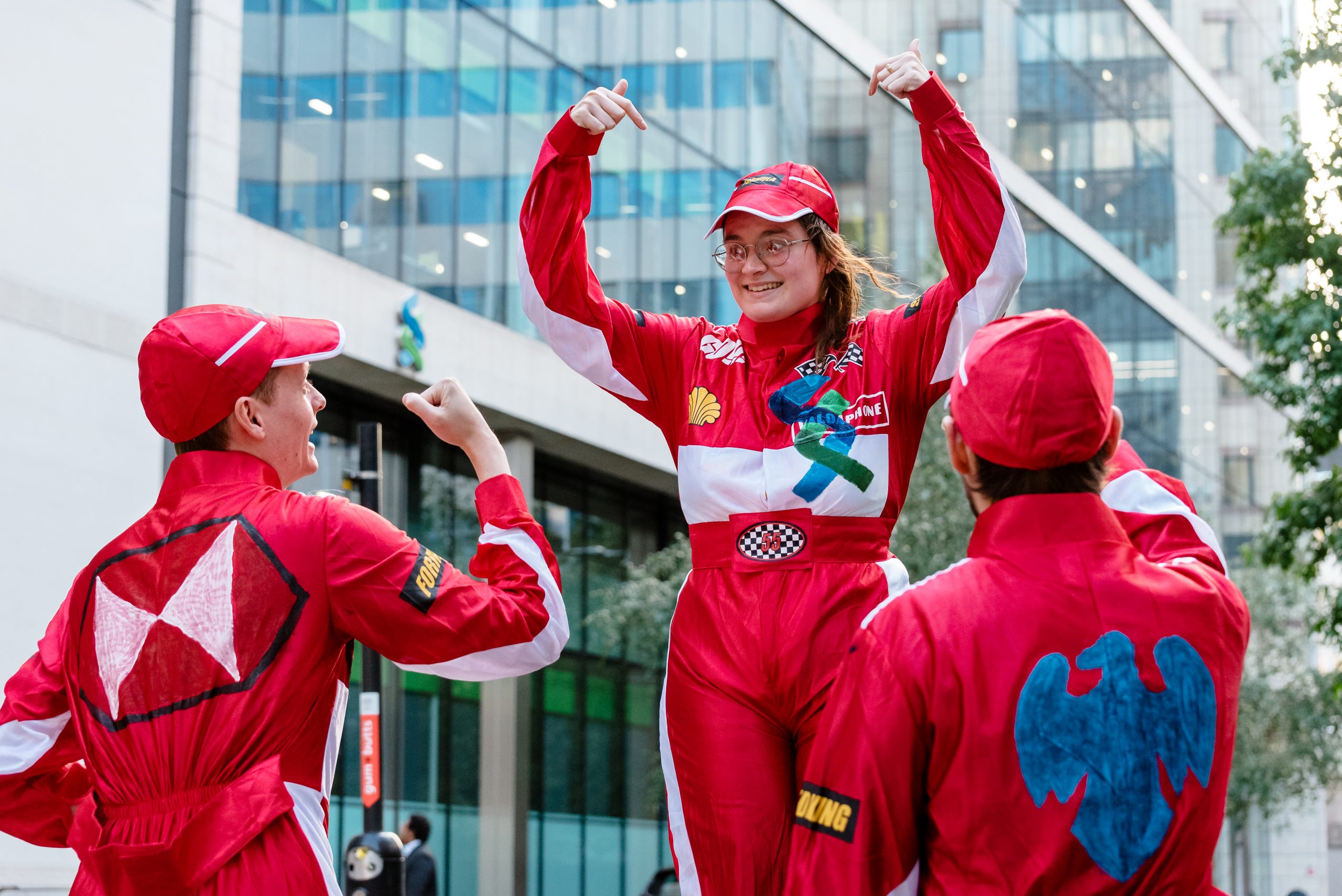 CONGRATULATIONS to Barclays who rushed past HSBC to win the 2021 Race To Disaster competition!
We can reveal that from the start of this year to the eve of the COP26 climate talks, Barclays financed $5.6 billion to the fossil fuel industry, making them the UK's number one fossil fuel-funding bank this year.
As well as coming in first place, Barclays' financing has some notable names. Barclays provided US $194 million to Enbridge, which part-owns the controversial Dakota Access Pipeline, which carries enough crude oil to produce the emissions of 30 coal plants every year. US $200 million was funnelled to MEG Energy, a company extracting dirty tar sands oil, as well as US $161 million to Kinder Morgan, the company behind the 890,000 barrel-a-day Trans Mountain Pipeline in Canada.
This isn't the end of the race – none of our three banks have plans to stop funding destruction. Keep checking back for what these banks fund next!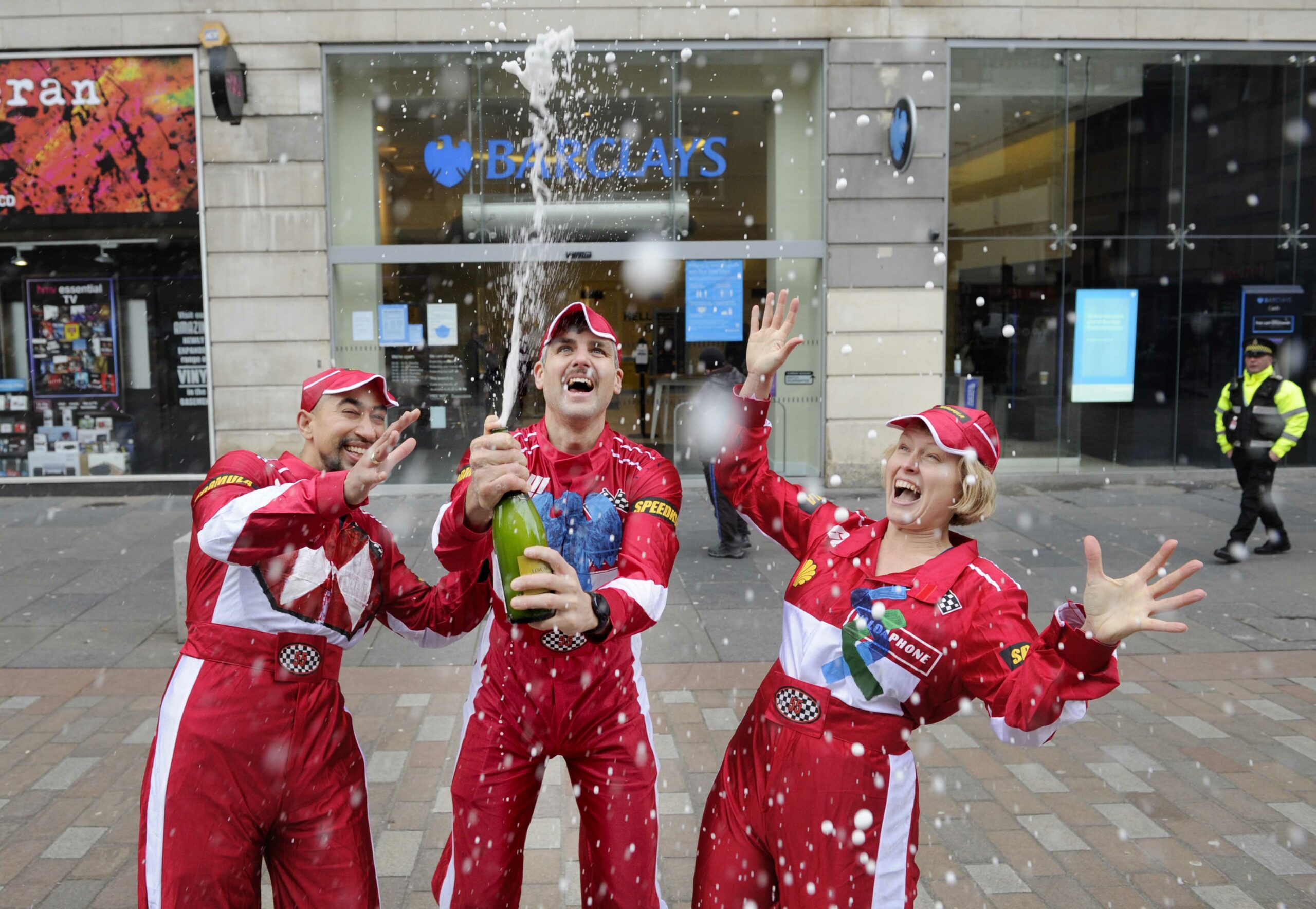 The race is off to a flying start!
The initial data for the first half of the calendar year puts HSBC in a narrow lead, having funded US$4.5 billion in fossil fuels in 2021 so far. Barclays are breathing down their neck, having funded $4.4 billion in fossil fuels so far this year. Standard Chartered are in third place with $3.1 billion funnelled to planet-killing fossil fuel companies.
But there's still all to play for!
Special mentions must go to HSBC and Standard Chartered for their participation in a June 2021 US$6 billion bond issuance to Saudi Aramco, the world's most polluting company.
Barclays' and Standard Chartered also deserve a mention for their US$500 million refinancing of Adani Ports, the company that set up the coal transport services for the controversial Carmichael mega-coal mine in Australia.
In the last few months, HSBC particpated in a US$1.5 billion bond to Qatar Petroleum, operators of the world's largest gas field, to expand their fossil fuel business despite all scientific warnings.
With deals like these, the race is still anyone's to win. Keep checking back for updates!
Market Forces is tracking the fossil fuel funding provided and arranged by Barclays, HSBC and Standard Chartered prior to COP26.
 Scope
Sectors: Coal, oil and gas (including upstream, midstream and downstream oil and gas; coal mining and transport; coal, oil and gas power generation)

Timeframe: 1 Jan 2021 – 15 Oct 2021

Finance types: Project, public sector and corporate loans and bond arrangement

Transaction types: Primary, additional facility, refinancing, acquisition

Banks: Barclays, HSBC and Standard Chartered
The transaction data is taken from IJGlobal. Dollar values represent the sum of committed loan and bond arrangement amounts and are presented in US dollars unless otherwise specified. No adjustments have been made to reflect the net present value of finance committed.
Where corporate and public sector finance occurred, we sought direction on the purposes of the finance and if this was not available, discounted the value of that finance to reflect the proportion of the entity's business that is involved in the fossil fuel supply chain.