HSBC and Barclays neck-and-neck for funding fossil fuels this year so far – funding US$4.5 billion and $4.4 billion respectively in fossils – despite climate pledges.
The top UK fossil-funding banks – Barclays, HSBC and Standard Chartered – will have their climate hypocrisy starkly demonstrated over the next few months, as they compete for the Market Forces 'Race To Disaster' prize, which we're launching today.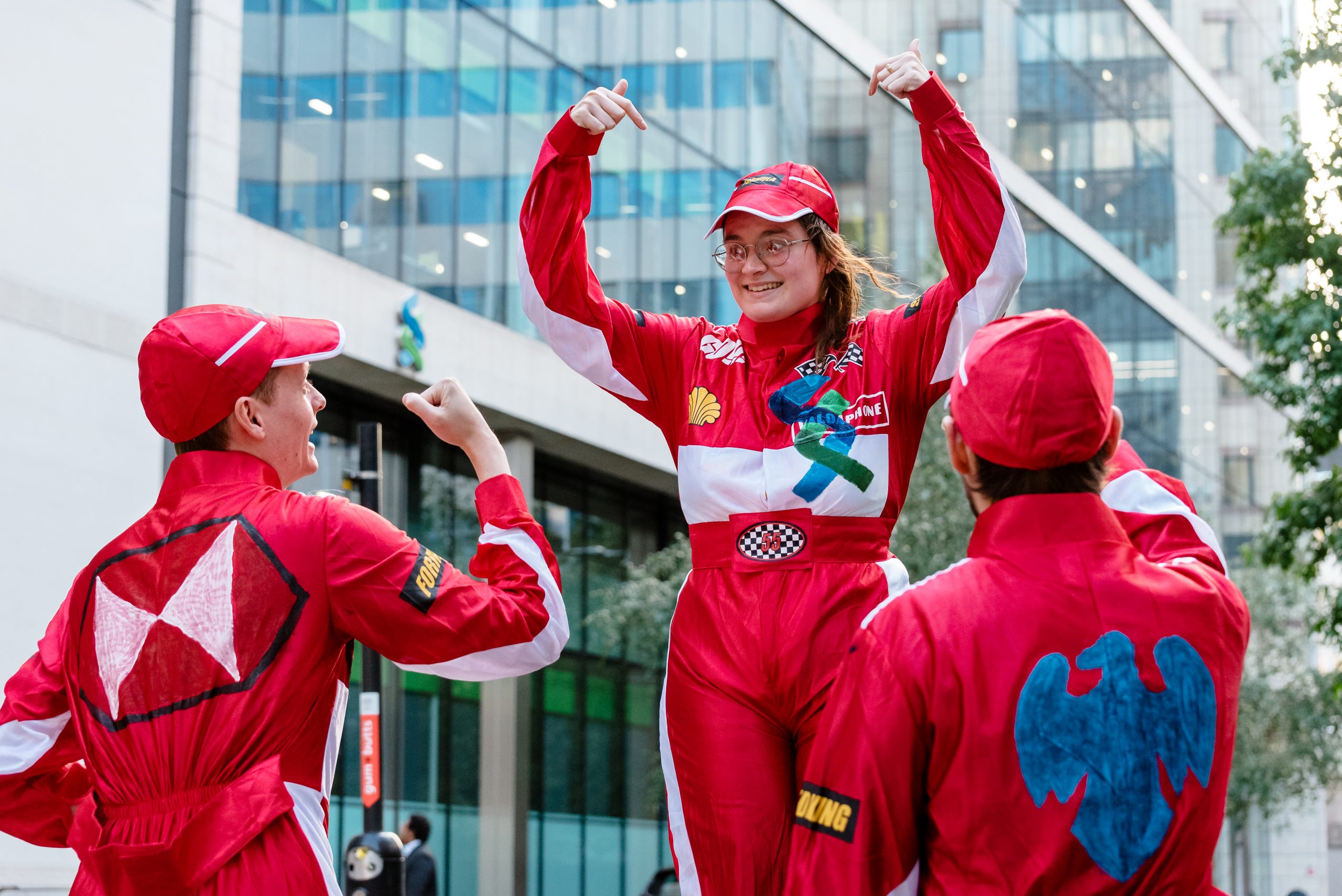 Despite full knowledge that the world can't handle any further fossil fuel infrastructure, as laid out in the recent International Energy Agency Net Zero report, these banks continue to finance fossil fuel companies and projects that are destroying the world's hopes of meeting climate targets. Starting today, we're monitoring their financing in real-time with our Race To Disaster initiative.
This is the state of the race so far: Our calculations show that in the first half of the year, HSBC provided the most financing to fossil fuels (US$4.5 billion), with Barclays close behind ($4.4 billion) and Standard Chartered in third place ($3.1 billion). Whoever funds the most fossil fuels by November will get a "special" prize at that month's United Nations Climate Summit in Glasgow!
And it's not just the raw numbers that matter – among the particularly egregious deals recently inked are HSBC and Standard Chartered's participation in a June 2021 US$6 billion bond issuance to Saudi Aramco, the world's most polluting company. Others include Barclays' and Standard Chartered's involvement in a US$500 million refinancing of Adani Ports, the company that set up the coal transport services for the controversial Carmichael mega-coal mine in Australia, and HSBC's participation at the end of June in a US$1.5 billion bond to Qatar Petroleum, operators of the world's largest gas field, to expand their fossil fuel business despite all scientific warnings.
In all seriousness though, these banks' fossil fuel finding is a stain on their reputation and an insult to all of us who want a stable long-term climate. We're hoping that Race to Disaster is yet another disincentive for the banks to finance the fossil fuel industry and the more people on board this campaign, watching and scrutinising the banks, the more impactful it will be. 
Who has the emptiest promises? Who is the biggest hypocrite? You'll have to keep checking back to find out as we update the figures every month. Stay tuned for the big awards ceremony at the UN Climate Conference, when we reveal who has won the Race To Disaster!
The full details of the race are here: https://marketforces.org.uk/race-to-disaster/